Toronto Income Property Newsletter March 2017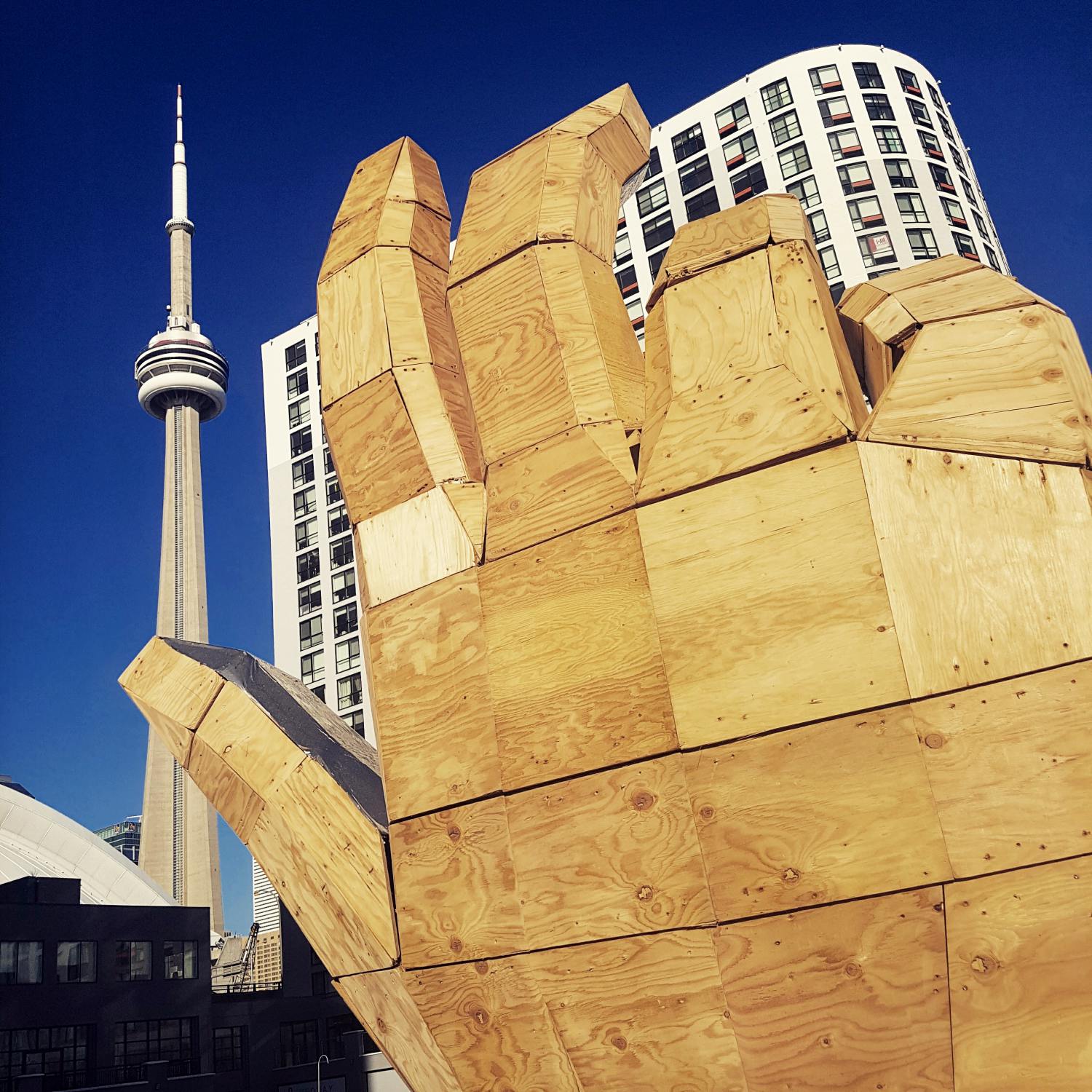 The Toronto real estate market continues to confound buyers and their agents alike. Is it safe to say that this is the "craziest" market that we have ever seen insofar as prices and multiple offers? The answer would have to be a hard yes – there just hasn't been sufficient inventory to meet the high demand for properties in the GTA. Expect record prices in certain neighbourhoods to continue to go up, at least in the short term.
Four hundred thousand dollars used to be able to buy you a home in Toronto. Nowadays, you may need to go over the listing price by $400K just to stand a chance of getting it. It is almost like the listing price has become meaningless.
The good news for landlords is that rents are finally starting to go up so that they are becoming more in line with these high purchase prices. If an income property breaks even (or does better) each month, I'm all for it, no matter what the acquisition cost. I have never known any of my clients to be disappointed in how well plexes work out financially – it is just in a market like this we must work extra hard to get them.
Happy St. Patty's Day to all and if you are travelling for the March break, please be safe.
- P.A.
Is There a Housing "Crisis" in Toronto?
I read a very interesting article in the Globe & Mail recently written by Gary Mason out in Victoria, BC. The title was "Wake up Toronto to your housing crisis!". He talks about the housing situation in Vancouver and how we in Toronto seem to be oblivious to what is going on here. Here is a section of that article that I find particularly interesting:
"What is happening in the Toronto housing market currently is almost a mirror image of how things played out in Vancouver, minus the citizen outrage. (Strangely.) You have: A real estate industry insisting there is no problem; a government holding that it doesn't want to use policy tools that would hurt the equity in people's homes; the same politicians contending they need more conclusive data before making any kind of move; foreign buyers moving in to park their money in real estate and many of those same purchasers leaving vacant houses behind. Oh yeah, and we shouldn't forget: Governments (provincial and local) benefiting financially from tax revenue raised through house sales and ever-intensifying prices.
Watching it unfold from my perch here in Vancouver is, I must say, mind-boggling. Witnessing the home-buyer dreams of more and more young people going up in smoke every day is infuriating. Equally maddening is listening to
members of the Ontario provincial government utter the same lame excuses for its fumbling as the Clark government did in B.C. before it was forced into action by a braying mob.
Either the Ontario government did not learn a thing from what happened in Vancouver, or is willfully ignoring the lessons left behind. The Globe and Mail recently revealed there is a big push under way in China from real estate agents there urging people to buy in Toronto, where, they insist, values are continuing to skyrocket. Let me be clear: This is not about nationality, or picking on any particular group – but rather, sounding a general alarm. Foreign investors did drive up prices in Vancouver; that is an undeniable fact. And many of those people who bought have zero interest in calling this country home. That is fine, I suppose, but if it also creates a circumstance in which young and middle-class Canadians are increasingly being shut out of the market, then I have a problem with it.
The situation in Toronto should be angering everyone, including people who already have homes and are seeing their personal worth multiply. (Your kids are screwed.) The city and metropolitan area is already the least affordable market in the country. The prices being asked for homes bear absolutely no relation to what people earn, or the annual raises they may be getting."
These are very strong words, but in my opinion, a very accurate opinion of what has been happening in our real estate market. It will be interesting to see how long this will carry on for.
Spring Maintenance Checklist
Are we done with the snow and cold weather? This is the time of year when landlords should look after a few maintenance items at their income properties. After a long cold winter, it is prudent for landlords to take advantage of the warmer weather to make sure their investment property is in tip-top shape. Here is a list of ten maintenance items that I recommend you, as a landlord, should consider:
Check your eavestrough for any areas that are plugged with debris from the long winter. Look for any places that are cracked and leaking. Also, make sure that downspouts are properly draining away from the house. Poor drainage can lead to a weakened foundation and even flooding in basement areas. The City of Toronto does not allow for you to drain back into the house, but rather expects your drain to run away from the property.
Look at your roof shingles from the safety of the ground. Inspect the roof as best you can to see if any were lost during the winter. If you notice any shingles that are cracked, loose, or missing, make arrangements to have them fixed or replaced. While a roofer is up there, have them check the flashing around the vents and look for puddles if your roof or a portion of it is flat.
Examine any outdoor hose faucets for winter damage by turning the water on and letting it run for a few minutes. If you aren't getting much water, there could be damage to pipes inside.
Inspect any wood, wood trim, shutters and so forth on the exterior of the rental property to see if there is any wood rot. Warmer temperatures and spring rain can make a small problem a lot worse, so get it fixed before that happens. In Toronto, we have termites in certain areas of the city and they tend to like moist wood.
Check sidewalks and the driveway for any new cracks or sinking. The moisture and cold weather from winter can cause concrete to crack, heave or sink.
Check on the condition of the property's fences and see to any repairs as needed. If the fence is vinyl or wood and sustained any damage during the winter, it should get fixed sooner rather than later. Remember good fences make good neighbours.
Trim trees, shrubs and plants as may be needed. It's also an ideal time to plant any new items like a tree or bush to improve the curb appeal of the rental property. Add mulch to flower beds if needed.
Wash the siding of the rental property using a power washer or the old-fashioned bucket and sponge. Not only will it look better, but you'll get an up-close look at the property, the foundation, the flower beds and more to possibly discover other issues or problems you or your tenants wouldn't normally notice. You may want to consider power-washing your external brick as well.
Give the exterior of the windows a good cleaning using a recommended window cleaning solution. Also, don't forget to clean and repair the rental property's window screens.
When you take the time to tend to your rental property in the spring, you get the opportunity to really inspect the place to make sure that everything on the outside is working properly and to minimize damage from the effects of harsh winter weather. Your tenants will also appreciate the time you put into ensuring the rental property is well-maintained and looking nice.