Toronto Income Property Newsletter – October 2017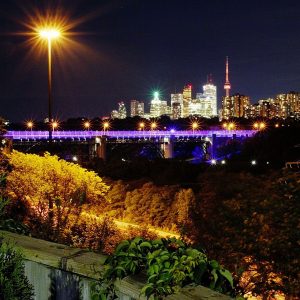 While the weather stayed hot in September, the Toronto real estate market continued to cool. The decline that started during the summer months carried over into September and many properties that would have instantly sold six months ago, continue to sit.
From an income property perspective, top quality duplexes and triplexes in the downtown core have not dropped that much. It seems to me like the biggest shifts are happening in the outlying areas of the city – those properties are going to be hit the hardest. Remember though that the market earlier this year was definitely over-heated so really this more balanced market is a return to normal conditions. The average price of a detached home has slipped to under a million dollars again and condo sales have been falling as well.
I'd like to wish everyone a Happy Thanksgiving and best of luck to TFC in their quest for a record-breaking season and their quest for their first championship.
- P.A.
Landlord's Responsibility for Setting the Temperature in a Rental Suite
This past week we had unseasonably high temperatures. Normally at this time of year landlords are responsible for turning on the heat and making sure that the premises are warm enough. The media however were imploring landlords to turn down the heat and if possible, re-engage the air conditioning. What exactly are the landlord's responsibility for setting the furnace?
The temperatures are set under municipal bylaws. If the tenant is not the cause for the cold temperatures, such as by keeping the windows open, or setting a thermostat to a lower temperature, then the landlord has a responsibility to maintain a minimum temperature as set by the municipality. If the landlord is not meeting the minimums, the tenant can complain to the city's Building and Inspections department or your city councillor.
In Toronto the temperature must be a minimum of 21C (70 Fahrenheit) from September 15 to June 1 according to Chapter 497-2 of the Toronto Municipal Code under bylaw 499-2000.
Landlord Fall Checklist
As we head into October, the fall season is the time when you should be thinking about whether your income property needs any upgrading or fixes before the snow arrives. The colder weather is coming soon, so a lot of properties will need some attention. Also, remember to raccoon proof your property as best as you can. Be mindful of any areas like garages or crawl spaces where critters can squeeze themselves into.
Here is a checklist of things that you should consider doing to keep your investment property in tip top shape:
1. Replace your furnace filter before you turn on the heat for the first time.
2. Once you have turned off your air conditioner, give the exterior unit a good cleaning and make sure that that no leaves have fallen into the fan area. If you have a cover, put that on.
3. Inspect the roof visually from the ground if possible – if you have to go onto the roof, wear a safety harness or hire a contractor. Check the flashings around skylights, pipes and the chimney. Also, look for any loose or missing shingles.
4. Regularly clean gutters and downspouts. Make sure all drainage areas are unblocked by leaves and debris. Dirty eaves can cause problems if water freezes in them over the winter.
5. Clean windows and window tracks, and make sure weep holes are not blocked (including sliding door tracks – lubricate openers and track rollers with silicone spray).
6. Turn off the exterior water supply to prevent pipe freezing.
7. Test all ground fault circuit interrupters in your washrooms, kitchens, outside receptacles and on the electrical panel.
8. Check the batteries in your smoke and carbon monoxide detectors.
August 2017 Toronto Real Estate Market Stats
The Toronto Real Estate Board reported 6,357 homes sold in August 2017. This August sales volume represents a 7.7 percent increase over the sales volume reported for July 2017 but was 34.8 percent lower than August 2016.